XCMG XE150D Hydraulic Excavator





XE150D XCMG Excavator
Crawler

Hydraulic Excavator



The XE150D hydraulic excavator subject to full hydraulic drive has been widely used throughout China and exported to more than twenty countries and regions in the world by virtue of its high working efficiency like medium-sized excavators and such characteristics of less fuel consumption and higher flexibility for small-sized excavators, with the sales leading its peers domestically for three consecutive years. Its working mechanism has a high-strength structure, able to meet the demands of all kinds of earthwork engineering if working together with a reinforced bucket; the reinforced four wheels and tracks can have its service life far longer than its major competitors, and moreover, its high-power driving motor can work freely in a variety of sites; the latest hydraulic components and electromechanical integration control technology can make full use of the engine power and save every drop of fuel to create more value for customers; all kinds of points for daily maintenance and service can be accessible easily on the ground, which can further facilitate the maintenance operation.
XCMG Excavator 15ton Hydraulic Crawler Excavator

The new engine used in this hydraulic excavator has strong power, the highest power in the same tonnage, high torque at low speed and high fuel economy. It can reduce fuel consumption by 7% compared with the previous generation. The main structural parts are optimized by finite element analysis, and after long-term high-intensity operation assessment, the service life is longer. All daily maintenance parts are on hand on the ground, saving time, effort and safety. The machine can be used for crushing, grabbing, diling, compaction, bulldozing, etc. by installing different working tools.It can be widely used in small earth and stone works, municipal engineering, road repair, concrete crushing, buried cables, and water pipes. The laying, gardening and dredging of the river ditch, but also has the advantages of transportation, energy consumption, flexibilit, adaptability and so on.

Performance Characteristics:
1. Ecological and economical
* Customized XCMG exclusive engine can meet Euro stage IV Emission Standard.
* Well-known hydraulic components, higher efficiency.
* Minicomputer control technology makes operation more economical.

2. Multiple applications
* Different boom, arm and bucket combinations can provide excellent all-around versatility.
* Multi-functional work tool system can meet various operational requirements including digging, breaking and so on.

3. Comfortable operating experience
* Air conditioner and heater ensure the appropriate temperature.
* Air-suspension seat equipped with electric heating function.
* Integrated control panel and large display screen provide multiple information.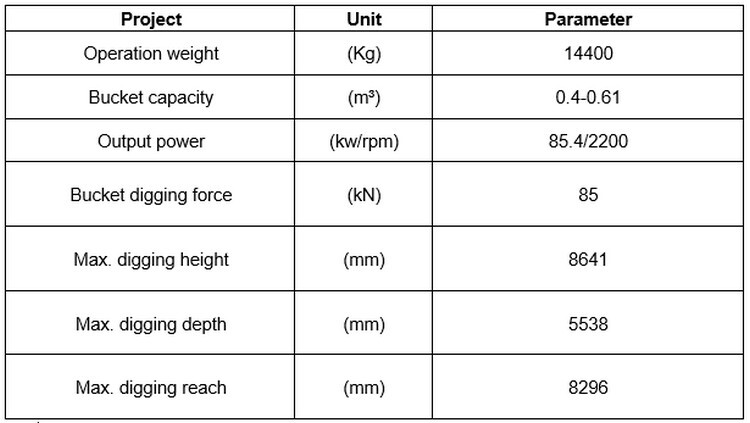 Your cart is currently empty.