XCMG XE215C Hydraulic Excavator
stars, based on
0
reviews
$76000.00now$75100.00
unit







XCMG

XE215C Hydraulic Excavator



Medium-size XE215C Hydraulic Excavator
High-end Configuration and Excellent Performance
Imported engine with original packing
More powerful
Low oil consumption and environmental friendly
Optimize the comprehensive performance
Engine:
The imported Isuzu engine with original packing has more forceful power and low fuel consumption. The optimized match of system guaranties that the overall performance gives full play to the full unit.

Hydraulic system:
The imported hydraulic parts with high-level configuration are of rational and high quality match and excellent performance.
Up-to-date fuel filter:
By use of an up-to-date fuel filter,the filtration performance has been improved,the oil-taking quality guaranteed and the operation reliability of engine under severe operation conditions enhanced.

High quality driving enjoy
Protection against shocks
By use of an liquid sealed shockproof rubber,the oscillation and noise in cab have been further reduced and the fatigue of operating personnel relieved. The application of high-strength enclosed structure increases the strength and rigidity of whole cab.
Large cab space
The indoor space of new luxury cab has been enlarged for 360°view, which can build up a pleasant working environment for the operator.
Seat
The seat designed on the basis of ergonomics concept considerably enhances the comfortable sensation. The suspension bag can adjust the height of seat according to the weight adjustment,making the operation more comfort.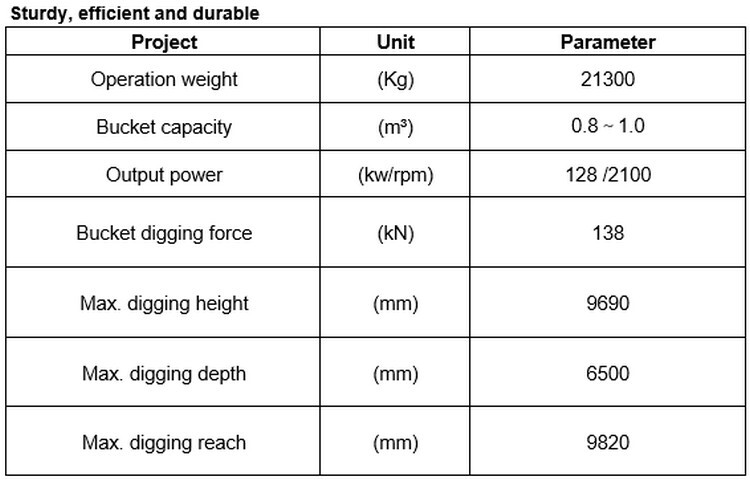 Your cart is currently empty.