XCMG XSL5/260 500 Meter Mobile Water Well Drilling Rigs Machine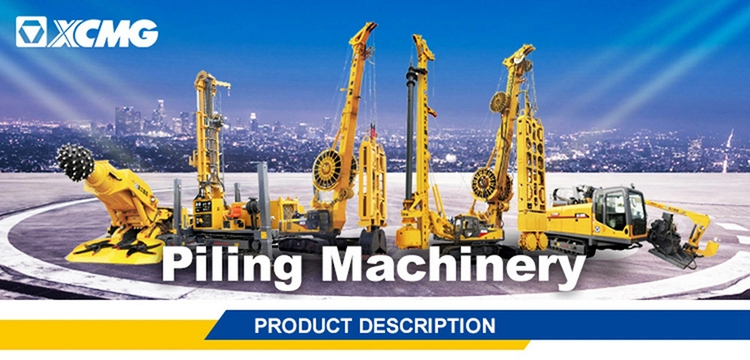 XCMG XSL5/260 500 Meter Mobile Water Well Drilling Rigs Machine

XCMG XSL5/260 series deep (water) well drilling rig uses full hydraulic control, and the Top drive to drive the rotation of drilling tools with very high drilling efficiency. Reasonable overall layout uses the tractor-mounted or full ground chassis for transportation with good maneuverability.

Very flexible in diKicult roads and can be widely used in many fields such as resource exploration .( hydrology wells, coaled methane, shallow layer of shale gas. terrestrial heat, etc. and can also be used for coal-mine gas exploitation or salvage work.

The top-mounted driving head principal shaft has a great drift diameter, suitable for many kinds of construction work such as slurry drilling, air drilling, and air foam drilling, meeting the demands for well-drilling at different terrain strata.

XCMG XSL Series Water Well Drilling Rig Technical Characteristic:
1. Compact structure of the whole machine with small dimensions meets the requirement of Drilling in limited space and tunnel transportation.
2. With two optional drive modes of the drive unit , the drilling rig has a wide adaptability of strata.Extendable mast(or optional box-type mast) is adopted to meet the requirement of long casing drilling construction, which improves the working efficiency.
3. Integrated visualized pressure feeding system can regulate the drilling pressure accurately according to the drilling depth.
4. With the configuration of 4 hydraulic supporting legs, it can realize rapid horizontal adjustment and transportation without crane.
5. Optional external floating spindle increases 30% service life of drill stem thread.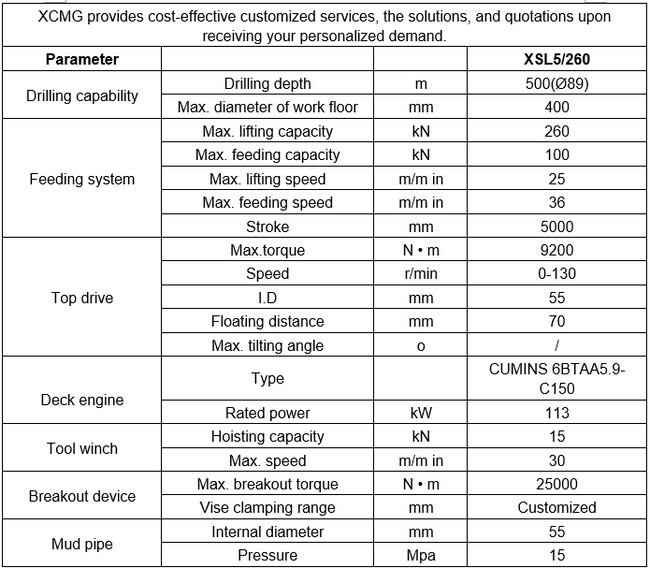 Your cart is currently empty.