SINOTRUK HOWO 371 6x4 Dump Truck|Howo tipper truck




SINOTRUK HOWO 371 Dump Truck|Howo tipper truck

Chassis Model: SINOTRUK HOWO 6x4 dump truck ZZ3257N3447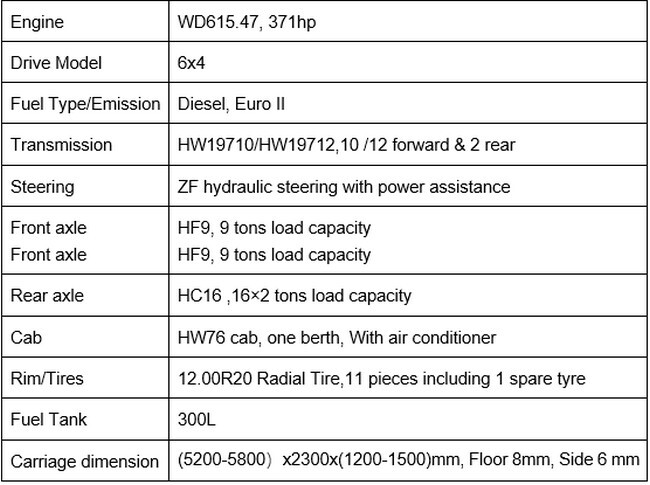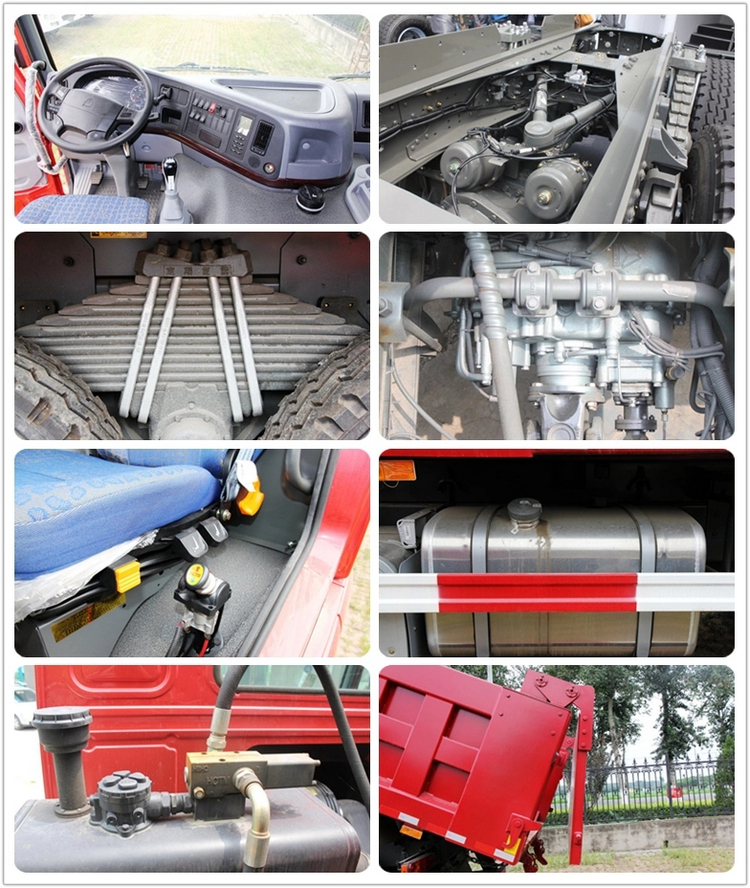 Applications:
It suitable for Mining industry, Construction business, docks and so on.
Competitive Advantage:
1)severall kinds of cargo body structure , make it light weight , high rigidity , high loading capacity
2)adopt the high strength steel, make it has a long service life
3)The imported hydraulic control system helps to avoid wrong operation, it has higher safety and running efficiency.
4)excellant apperance of cabin, safety, reliable
5)lower fuel consumption
6) strong enough engine
7)with all kinds of truck model, which can fulfil your requirements
8)the key parts adopt the world's top technology products
9)based on strong technical support and top level technology make the trucks with high quality and more reliable
10)competive price, cost-effective
11)quick and efficient spare parts supply bring you more convenient
12)fast delivery time, we can arange production according to your needs exactly and quickly.
Main prats:
Engine
High strength/ high rigidity/ long life block: vermicular cast iron body, similar strength cast steel, similar heat dissipation potential gray iron, strong anti-thermal deformation, high cost, can be adopted in few high end engines in the world due to its core technology.
1). Good economy: high-explosive pressure and optimized injection and combustion system, ensuring its low specific oil consumption at a wide range of sppds, Minimum specific oil consumption is 186/kwh.
2). Low nose: noise reaches the international level.
3). High-integration: volume of spare parts reduced 25% compared with the similar products in the world, highly reducing the failure points.
4). Long life of B10: reach the most advanced world level of heavy duty truck, 1.5 million km.
5). Long oil change interval: for Euro IV oil, the first oil change mileage( oil change interval) for the road vehicles since left factory shall be up to 100.000 km, for the oil selling bu Petrochina and Sinopec. it shall be up to 60.000 km, greatly reducing the cost.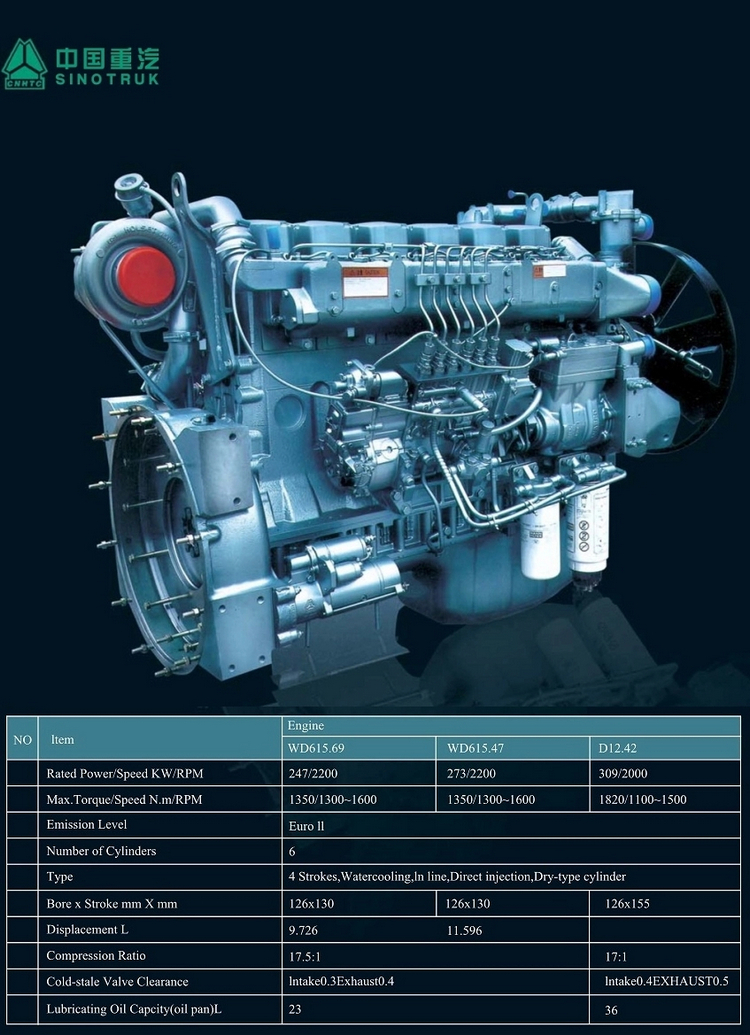 Transmission
HW series heavy yupe transmission is a new generation well-crafted product developed by SINOTRUK specially for the heavy duty truck, SINOTRUK own the independent intellectual property rights for it, with its unique structure home and aboard, its primary transmission adopts twin cuntershaft structure and auxiliary transmission adopts planetary deceleration structure, which make its bearing capacity stronger and its structure more reliable. The integrated small housing design allows legible gear and flexible gear shift.Presently, this type of transmission is applied to be engine for the heavy duty truck which power range is 336--420 ps, it is the first choice for the domestic heavy duty truck.
Drive Axle
The driving axle adveloped by SINOTRUK consist of single stage reduction axle and double stage reduction axle, which loading capacity include 5, 9, 11, 13, 16, 26 tons, matching SINOTRUK various series vehicles.
Cab
1). All the bodies adopt integral steel-framed structure, hard and firm, allowing high collision resistance and external force resistance.
2). Cab manufactured by the welding line composed by international advanced robots, safety and reliable top-level quality in China.
3). Automatic painting line consisting of robots ensuring the body appearance quality, corrosion prevention and weather resistance, increasing the effective more than 2 times compared to the conventional electrophoresis painting and allowing higher salvage value of vehicle.
4) Each safety performance index completely meeting the latest legal requirements of China , comprehensively enhancing the safety.
BydrissaTuesday, 18 August 2020
I like sinotruk howo dump truck
ByMosesTuesday, 11 August 2020
ByvictorMonday, 03 August 2020
how much is howo tipper truck?

Your cart is currently empty.